Being a Purina Certified Expert Dealer means that we offer a complete line of quality Purina feed products and have knowledgeable associates who care first about our customers, and their animals. Training is a key element for our Certified Expert staff and you can depend on us for Certified Expert advice!
Bulletin Board
Save the date! Chestnut Vale Feed Store SALE - Saturday, October 4th. Details to follow!
Expert Articles & Advice
September 1, 2014
Properly caring for horses or livestock during a threatening storm requires careful planning and preparation. No one is immune to disaster and that's why we implement strategies and plans to overcome dangerous weather. No matter what the disaster may be, it never hurts to be prepared.
September 1, 2014
One of the greatest hardships as a pet owner is dealing with unwanted hair in your home. Nearly every dog or cat no matter what their age sheds. Some breeds shed more than others, but all pets will do it.
Special Offers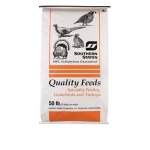 Take $1 off Sporting Bird Developer Pellets or Crumbles with this coupon!
Valid 9/01 - 9/30/2014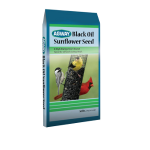 Your birds will love this treat!
Valid 9/01 - 9/30/2014
Videos
Purina® Layena® Plus Omega-3 Poultry Feed for Backyard Chickens
Benefits of feeding Layena(R) Plus Omega-3 Poultry Feed to your flock for healthy chickens and fresh eggs.
Quick Contact & Hours
Mon - Fri
8:00 am - 5:00 pm