Being a Purina Certified Expert Dealer means that we offer a complete line of quality Purina feed products and have knowledgeable associates who care first about our customers, and their animals. Training is a key element for our Certified Expert staff and you can depend on us for Certified Expert advice!
Expert Articles & Advice
December 1, 2014
Pets of all shapes, sizes, and species often become treasured members of the family, and what better way to include them in holiday celebrations than with gifts of their own?
December 1, 2014
Chickens are a surprisingly resilient bird where winter is concerned. This is especially true if your poultry belongs to one of the winter-hardy breeds such as Blue Andalusian, Dominique, Brahma, or Plymouth Rocks.
Special Offers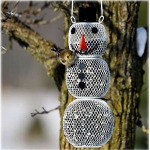 Great gift idea for the wild bird lover in your family - Snowman Wild Bird Feeder is ONLY $22.99!
Valid 12/01 - 12/31/2014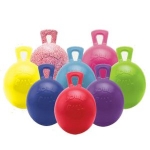 Horsemen's Pride Jolly Ball Yellow Banana Scent is ONLY $19.99!
Valid 12/01 - 12/31/2014
Videos
Purina® Layena® Plus Omega-3 Poultry Feed for Backyard Chickens
Benefits of feeding Layena(R) Plus Omega-3 Poultry Feed to your flock for healthy chickens and fresh eggs.
Quick Contact & Hours
Mon - Fri
8:00 am - 5:00 pm